Wattle & Weave view creativity as an essential skill, which is exemplified through art and design, but is in no way exclusive to it.
Founded in 2019 by Ciara Cramer and Gráinne Bath Enright, Wattle & Weave develop and deliver interactive shows, workshops, and educational projects for children. Building on children's natural curiosity, we use story and imagery to investigate the real world and the world of possibilities.
Wattle & Weave offer services to schools, cultural venues, festivals and events, as well as educational initiatives. Please visit our website or check us out on Facebook to find out more.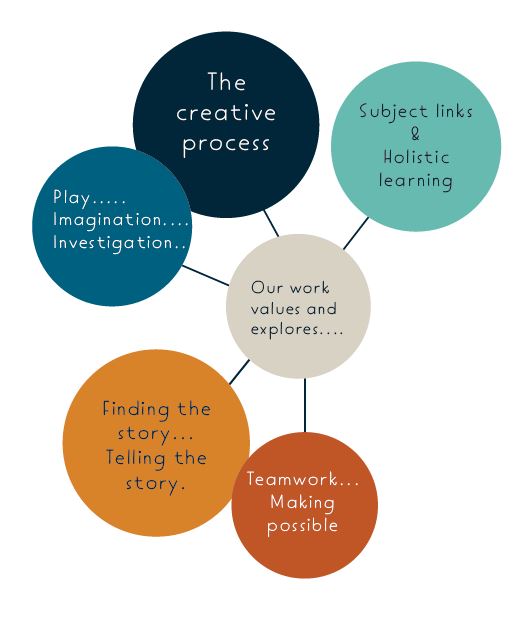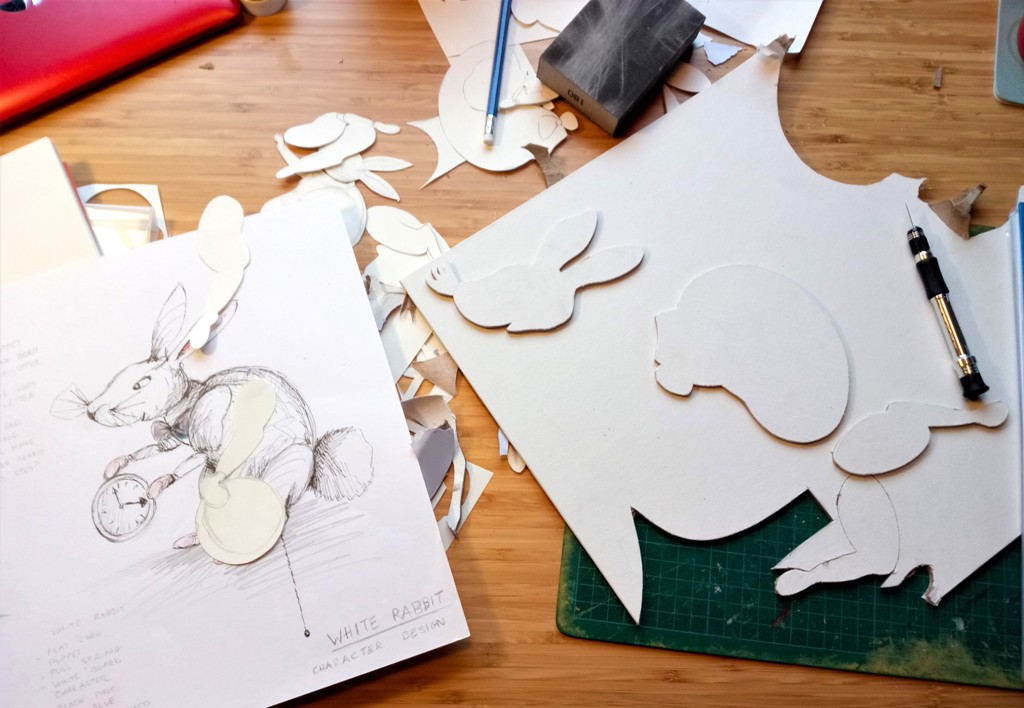 RIGHT NOW WE'RE WORKING ON………….
An immersive show based on Lewis Carroll's classic tale Alice in Wonderland. In our original re-telling, the Queen of Hearts has declared a ban on wonderings, pretending's, imaginings and all sorts of other "nasty little ideas!" It's up to Alice and her band of kooky creative companions to save a Wonderland that has become Wonder-less. Will you help boys and girls??!
Ciara and Gráinne have pulled from their extensive professional experience of puppetry, set design, and storytelling to shape the show. In line with Wattle and Weave values, opportunities to explore the creative process and engage in holistic learning are threaded seamlessly throughout the fantasy narrative. Children in the audience will help the characters in their mission to save Wonderland, using a fun filled concoction of imagination, imagery, science, geography, math's and much much more!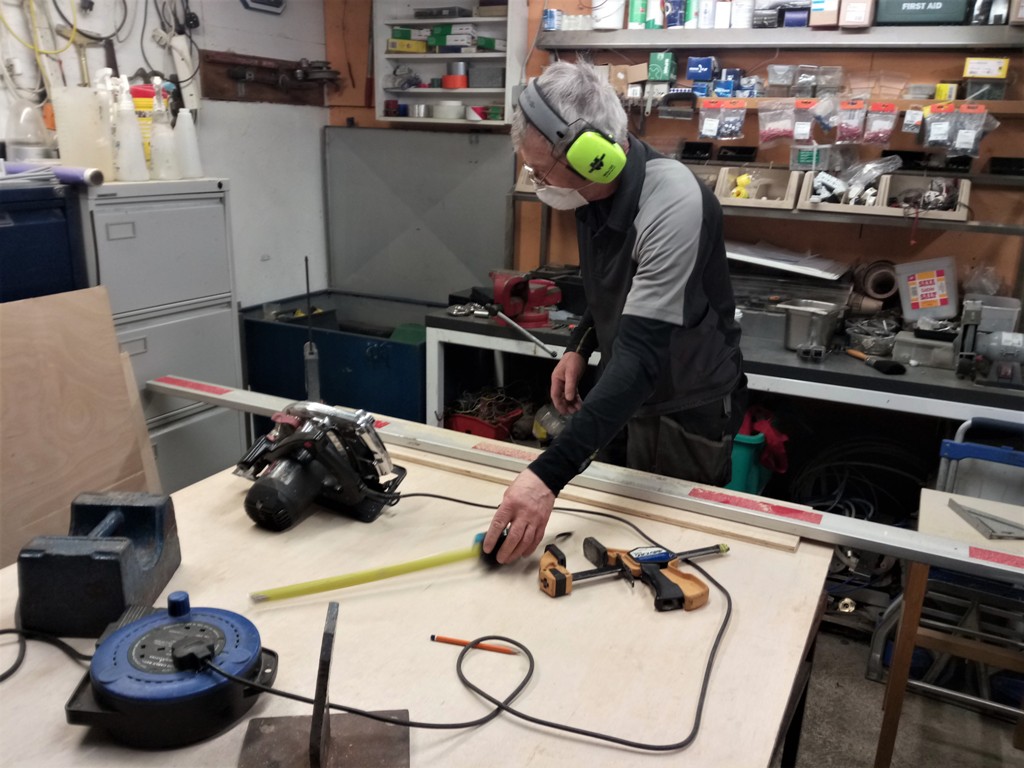 FAMILY TIES
Ciara's Dad, John Cramer, at work constructing the Wattle & Weave stage. Complete with hidden white board, pull up diorama, fold out floor, fly in scenery, and pop up castle, this stage at only 20cm deep is a true magic box. Keep an eye out for the finished photos!…..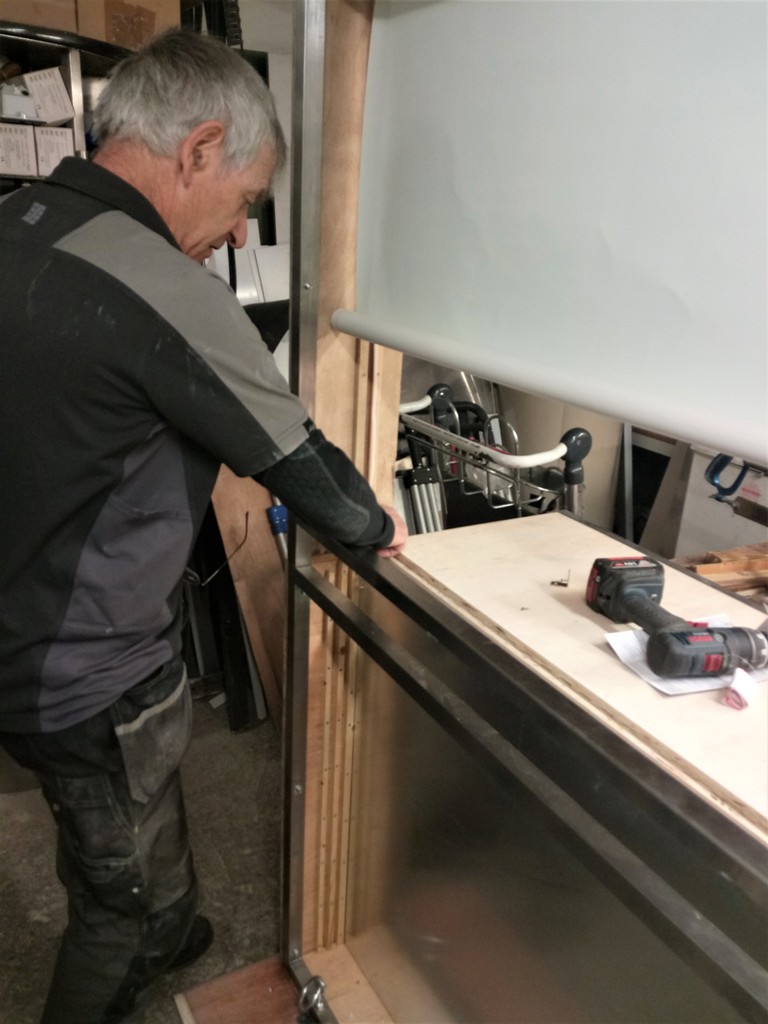 CHESHIRE CAT
            START TO FINISH
"……this time it vanished quite
slowly, beginning with the end of
the tail, and ending with the grin,
which remained some time after
the rest of it had gone."
– LEWIS CARROLL
The Cheshire Cat puppet was designed to sit atop the puppeteer's head like an elaborate hat. The base of the grin is a seperate feature made of card, which can move and dance around the rest of the head at will. The tail is made from a traditional slinky, which gives the character a
feeling of being 'half there' at times, in keeping with Carroll's vision.
The images below document the process of making the puppet. Beginning as usual with a conceptual drawing to suggest character and detail, the head is then carved out of polystyrene, and painted. The body and arms arm created from layered and stuffed fabric, to give the cat a cushion like impression. The hands are then shaped out of a durable modelling clay, and a set of goggly eyes complete with wacky foam glasses are added to bring the character to life.